Money Confidence™: Advice for Women to Take Control of Their Financial Freedom Now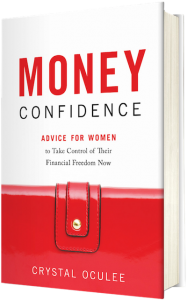 When it comes to money, hope is not a strategy. Toughen up, take action, and keep what's yours!
Money Confidence™ is Crystal Oculee's authoritative and engaging reality check and call to action for women of all ages to take—or regain—control of their financial lives. The author shows why hope is not a financial strategy, and how, with the tools and information she provides, women can attain the independence, savings, and secure retirement they want. The author cleverly employs metaphors from familiar fairy tales to illuminate and accentuate the book's serious message: Women need to toughen up; and they can and need to identify and overcome myths and mind-sets that place them at a disadvantage when it comes to dealing with their money and finding and working with financial advisors.
Available Format: Hardcover and Kindle edition Order Now! Click Here to Purchase the Book!
Your Personal Money Diary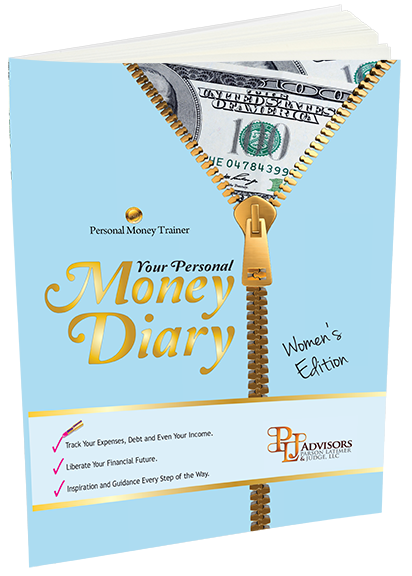 Do you often look at your bank statements and shake your head at how much you're overspending? Retirement Income Strategist Crystal Oculee has looked at real people with real budgeting problems and developed a practical solution to your budget planning needs. This Money Diary will be the only tool that you'll ever need to create a successful budget that will carry you throughout the year. The personalized approach that this diary takes to your budget planning will bring back the fun into what is normally a tedious process. The only secret to proper budgeting is having the right budget. With this tool, you will discover how to liberate your financial future while tracking your expenses, debt, and income.
Available Format: Paperback
Click Here to Learn More!